St. Louis Kid Gets a Crack at Professional Hockey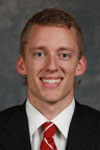 St. Louis is not your typical hockey hotbed.  Players such as Cal Heeter are looking to disprove that belief.
Heeter, born in St. Louis Missouri on November 2, 1988, was inked to a two-year, two-way contract last week by the Philadelphia Flyers.