Komets brought best of the CHL to the ECHL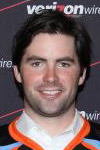 When the Komets came to the ECHL, they brought the best of the Central Hockey League with them.
The Komets signed CHL Most Valuable Player Brandon Marino and high-scoring forward Eric Giosa from Quad City, veteran defenseman and leader Tyler Butler and Missouri's Charlie Effinger, who finished second in the CHL Goaltender of the Year voting. Butler was also the captain in Arizona.