Cooke and Vitale on Journey to Haiti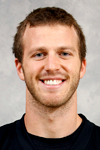 This week, two current Penguins will be journeying to Haiti for a humanitarian trip of their own.
Forwards Matt Cooke and Joe Vitale are joining team chaplain Brad Henderson and former Penguins center Jordan Staal to visit projects in the nation's capital, Port au Prince, that the Pittsburgh Kids Foundation is actively involved in. Henderson, who also works with the Pirates, serves as President of the Foundation.