Chaminade threesome on the ice tonight for Blues-Lightning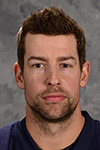 When the Nos. 3-4 teams in the NHL standings meet tonight at Scottrade Center, there will be more than two points on the line — there will be local bragging rights.
The Blues' Chris Butler and Paul Stastny and Tampa Bay's Ben Bishop all played on the same team at Chaminade Prep in 2005.